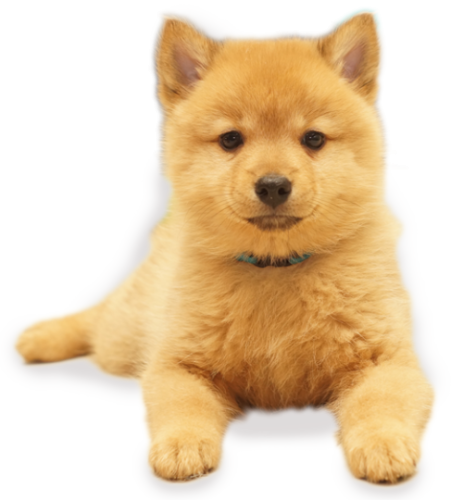 Our Finnish Spitz Puppies
Adopting one of our puppies
As a breeders, I strive to provide my litters with an enriched environment as this has been proven to develop a more confident and easily trained dog. That's why I am using the Puppy Culture program.
As a dog trainer, I understand how important early socialization is and this starts with a committed breeder. Our puppies are home raised and we practice Early Neurological Stimulation and enrichment exercises to provide you with a puppy who will be more confident, outgoing and who will adjust faster to new situations.
All our puppies have their first vaccines, are vet checked, dewormed, microchipped and are registered with the Canadian Kennel Club.
From the moment they are born, you will get access to our webcam in our nursery, so you will be able to watch your puppy evolve and interact with his siblings and his mother.
You will also be allowed to visit your new puppy every week from 6 weeks old until he is ready to leave for your home. This way you will be able to meet and socialize with your new family member and it will also give us a chance to know each other and answer any question you could still have left regarding the breed or the care of your new companion.
Last Update
We are not planning any litter for the moment
Welcome to our Nursery !
Each time a litter is born, we are happy to share the experience with our new puppies owners and our followers.
We will be broadcasting from each day from 2PM to 10PM until our puppies are ready to go to their new families.