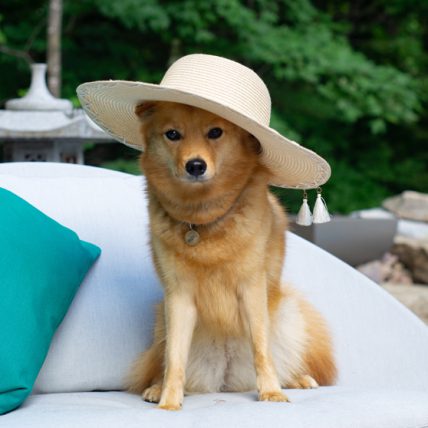 Kaori
CH Inugami Kaori NTDM
Date of Birth:
January 16, 2018
Breeder:
Inugami Finnish Spitz
Kaori my purple girl. Kaori was born on my kennel. Her mother is the fondation of Inugami Finnish Spitz : Saki.
Kaori is a lovely and silly girl. She loves everyone and has always something to say. She got the nickname of The Barking Princess during our first Speciality Show with the CFSC… Guess why?
Kaori is always on the move, ready for some new activities. She has participate in Conformation shows, Dog Tricks and now Barn hunting. She is not my most prey drive girl but she certainly gets crazy when I tell her to find the rats.
Her puppies are just as gorgeous and sweet as her (if not more but don't tell her that).