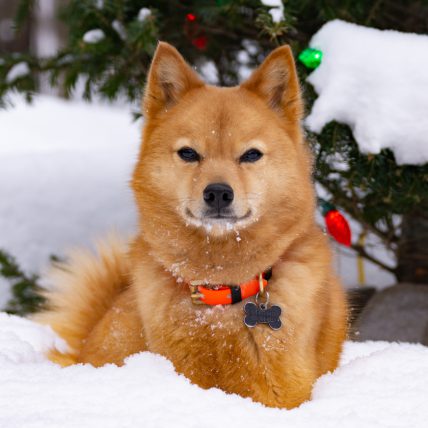 Saki
CH Pikkinokka's Saki Inugami NTD
Date of Birth:
May 1, 2014
Statuts:
Inugami's Foundation / Retired
Saki, she is the fondation of Inugami Finnish Spitz and mother of 4 amazing litters.
Saki is gentle and yet really prey drived. Saki is really motivated by food but everything she does she does it for me… She never particullary enjoyed Dog shows but she was doing it to please me.
She is now an happy Grand mother enjoying a merited retirement. Unlike in many other kennels Saki will never leave our home, she is part of our familly for the rest of her sweet life.